Roll Down (Lightweight) Cricket Matting - 6.5ft Wide (Indoor/Outdoor)
Roll Down (Lightweight) Cricket Matting - 6.5ft Wide (Indoor/Outdoor)
Tough And Durable Matting With A Variety Of Length Options
LIGHTWEIGHT BUT PACKS A PUNCH
It's lightweight design makes it easy to maneuver and set up, without compromising on durability. It's heavy-duty materials won't be caught short.
CRACKING CRICKET CLUB MATTING
Our roll down matting is 0.5in thick, adhering to club specifications. Designed to the finest specifications, our premium matting hits the rest for six.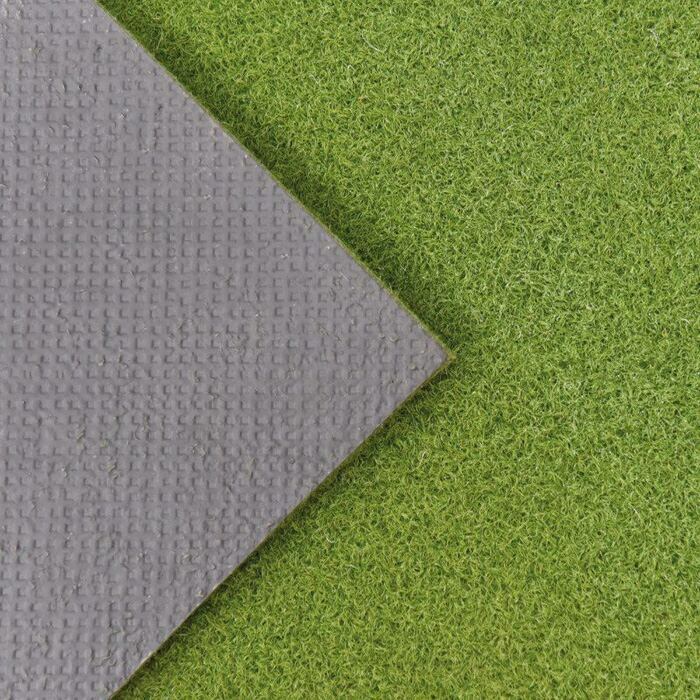 TRUE BOWLING CONDITIONS
The yarn is needle-punched into our integrated shock-pad, which provides a consistent and realistic bounce. Batting sessions will feel like real matches.
Description
Roll Down & Get Practicing Right Away With This Quality Cricket Mat
If you're looking for a temporary cricket practice wicket that combines durability, consistency and great value, look no more than our Roll Down (Lightweight) Cricket Matting!
A club standard 12mm thick and made from UV stabilised polypropylene, this artificial practice pitch is perfect for facilities where permanent types of matting cannot be installed.
As it's much lighter than standard cricket matting it's also far easier to transport too. Simply roll down and into place on a hard, flat surface and you're ready to bowl over the opposition – no extra fittings are required.
At 2m (6.5ft) wide, this cricket matting is perfect for practicing and it's available in a variety of lengths up to 30m (98.5ft) so can even be tailored to larger practice facilities and indoor nets.
Team up this cricket matting with some of the fantastic cricket nets and practice cages also in stock at Net World Sports for a cricket practice set-up the envy of any club or school.
From our FORTRESS Mobile Cricket Cage to our Ultimate Cricket Net, the quality of our cricket equipment will hit you for 6!
PLEASE NOTE: This item cannot be returned because it is custom made.
Specifications
Dimensions:
• (Lightweight) Roll Down Cricket Matting is 2m wide (6.5ft)
• Available in lengths from 1m (3ft) to 30m (98.5ft)
• Premium quality cricket matting is 12mm thick (club specification)
Weight:
• Cricket matting weights approximately 1.6kg (3.5lbs) per square metre (10 square ft)
Materials
• Cricket matting is manufactured from heavy-duty UV stabilised polypropylene
• Yarn is needle-punched into built-in shock pad for enhanced strength and durability
Usage Guidelines
• This cricket matting is predominantly designed for indoor use but is weatherproof so can be used outside too. Simply roll the mat down on a flat hard surface and you're ready for action, no fixtures or fittings required
Miscellaneous
• This cricket practice mat is capable of lasting for up to 20 years depending on the conditions and playing environment
PLEASE NOTE: This item cannot be returned because it is custom made.
Want to chat?
Contact us here and we'll get back to you as soon as possible.
Super fast shipping
Express shipping available
Questions & answers
Ask fellow customers what they think!
Hide Q&As
Questions & Answers
1 question | 1 answer
Hello, I am looking to buy folding pitch for our outdoor tape ball cricket,i need to use on grass but not sure how it will work. I just want to use it for cricket then fold it to take back home. Let me know if it will work per my requirement. Thank you, Wasim Iqbal
Hi Wasim, thank you very much for the enquiry. Unfortunately, we do not suggest any of our matting to be used on grass as the matting won't perform as it would if you were to use it on a solid surface.
Many thanks,
You may also like
Run-Up/Surround Cricket Matting - 6.5ft Wide (Outdoor/Indoor)
CA$79.99